About the Coordinator
Pastor Raju Bhitrakoti is serving the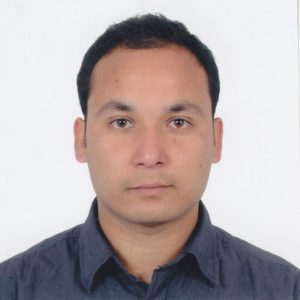 Lord as a pastor at Eternal Life Church in Kathmandu. Through Christ's grace he was brought into faith in 2000. He got vision from the Lord to reach out to the lost people of Nepal. He is young and energetic and committed to the Lord.
He got his Master's degree in Healthcare Management and he went to a Seminary in the United States. As he completed his education he is dedicated to ministry as a pastor and currently serving as a principal at Himalayan Bible Institute. He is also engaged in Healthcare industry in Kathmandu.
He also represents Nepal Christian Missions NCM. The Lord is using him in coordinating ministries in different parts of the nation.
Being a witness of Jesus he experienced many persecutions in different parts of the nation.
Though there were many challenges and disturbances he is working to reach out the unreached through training and equipping leaders that go to villages to proclaim the Gospel. He encourages youth people to receive training to spread the Word of God in Nepal.
He is committed to the Lord and has vision and great burden to Saturate Nepal with the Gospel.